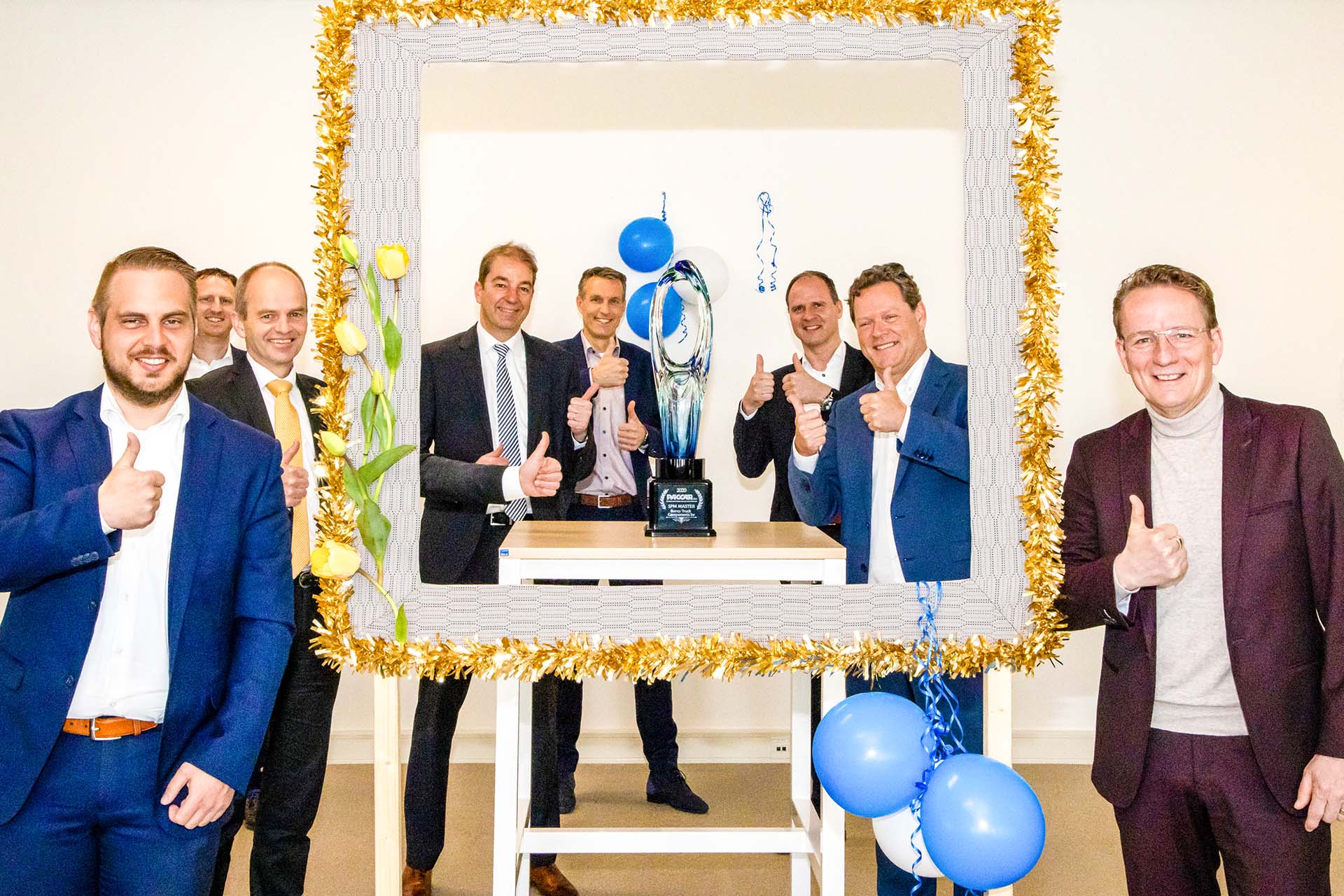 For the 3rd year in a row, Berco Truck Components has received the MASTER award from DAF!
As part of its Supplier Performance Management Program (SPM), PACCAR annually puts its best-performing suppliers in the spotlight. The SPM program evaluates a supplier's performance in product development, operational support, and their support for PACCAR's objectives. The Master Award can be achieved with a score of more than 90 points out of 100 on the various criteria.
This year BTC received the prestigious SPM Master Award again, just like in 2020 and 2019! A great team achievement to which all Berco Truck Components employees contributed directly and indirectly. Berco celebrated this in an appropriate way, completely corona proof, to turn this success into a festive moment.